Home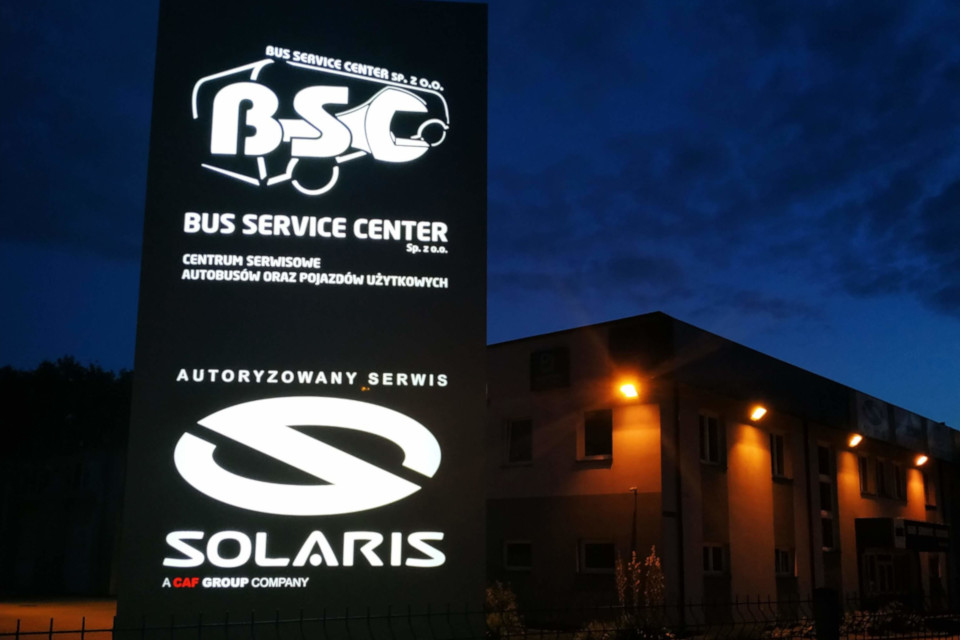 Welcome to the website of Bus Service Center sp.z o.o. in Gliwice.
The company was established in 2006 as a service of tourist bus by Comfort Lines, which was active in the transport market at that time. In spring 2013, we moved to our newly built headquarters in Gliwice at 156J Chorzowska Street. Over the years, by gaining experience and actively participating in training in the field of service and repair of coaches and commercial vehicles, the Company obtained certification from various manufacturers as an authorized service representative.
In connection with the rapid development of the public transport network in the Silesian agglomeration, our company has specialized in servicing city buses, gaining authorization from Solaris to carry out comprehensive warranty and post-warranty work on buses of this brand. At the same time, with the development of intermodal transport management structures, the company received orders for the installation and maintenance of IT systems installed in city buses.
RCKiK in Katowice remains our long-term partner, entrusting us with ambulances and buses for blood collection.
The company performs complex repairs, technical inspections and maintenance, as well as post-accident repairs, comprehensively eliminating motor vehicle damage.
In our service we employ highly qualified employees who participate in ongoing training in the field of vehicle mechanics, electronics, welding methods, methods of post-accident repair as well as repair and servicing of air conditioning systems in buses and commercial vehicles.